Intro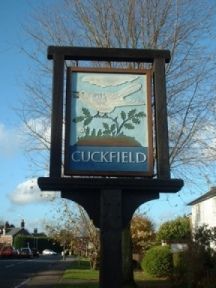 The Cuckfield Compendium was started in the 1990s. Its main purpose was, and still is, to encourage and assist the study and research of Local History, Family History and Genealogy in Cuckfield.  It is listed on the One Place Studies Directory.
The site contains a range of learning resource material including photos, images of old postcards, parish records and other material that reflects Cuckfield's heritage.
If there are items of local interest that you wish to see on the site then please do contact me.
A blog for Cuckfield Compendium has been created to complement the website and can be found here.>
More information added to the pages:
Vicars of Holy Trinity Church
Baptisms 1700s

22 November 2023